Tips on digital services that can help you save money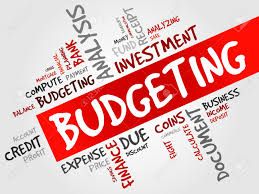 It's not always easy to hold on to your money and set aside a little bit for savings from time to time. Because many people find managing their finances a challenge, a number of digital tools have emerged to make the process easier. For those who need support in taking control of their finances, there is a wide range of practical apps and online services. Here are some categories of financial services that can help you save money:
Services that aggregate your loans
The vast majority of people will need to take out a loan at some point in their lives, but what many people don't realize is that you can often save a lot of money by taking out what is known as a consolidation loan. It's a solution to borrowing problems that everyone should consider – consolidate loans and lower your monthly cost, get better control of your finances through fewer loans and free up money for entertainment or savings. The benefits are obviously many and the main reason why a bridging loan can put you in better control is that it has the potential to significantly reduce your interest costs. This will lower your total monthly cost and in the long run you will be able to pay off your loans faster.
Other types of comparison services
Above, we referred to a site that helps you compare different services that aggregate your loans – and comparison sites are generally a smart tool to use when you don't want to spend more money than necessary. There are apps and websites that compare just about everything – from gadgets and gambling sites to insurance and food prices. By always using different comparison services, you can ensure that you get the best possible deal for you and your situation.
Apps that give you better control of your finances
One of the best things you can do for your finances is to give yourself a clear overview of your financial situation and habits. Most people spend far more money on unnecessary things than they realize, but with apps and services that help you budget – and clearly present what you spend your money on – you are guaranteed to have more money left over at the end of the month. Examples of apps that can help you take control of your finances are Buddy, Zlantar, My Expenses and Pennies.
Smart apps that make saving easy
Saving money sounds very simple in theory, but if you have a lack of time or generally poor control of your finances, there is a risk that the money will disappear into other things, instead of ending up in the savings account. Fortunately, there are a number of smart apps that can make saving much easier. There are apps like Dreams, which can save for you without you noticing, and then there are apps like Opti, which help you with everything you need to save for the long term – both in funds and on your own. It may also be worth looking at the savings options available through your regular online bank.
And of course … discount code sites
Finally, it is of course an excellent opportunity to take advantage of a site like discount code sites.see if you want to save a few bucks when buying this or that. If you feel that you are a person who is struggling to get your finances in order, you need all the help you can get – and luckily, there are obviously a lot of them.