How to play safely at casinos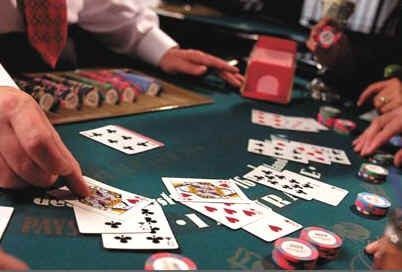 Playing at online casinos is an immensely popular form of entertainment – not least because of the number of gambling sites on the internet. With such a wide range of sites, it can be difficult to know which ones are run by reputable operators and which are safe to play on. So that you can play in peace and quiet, without having to worry, there are some basic principles that you can follow. In this article, we give you some of the most important tips to make you feel confident when you play.
Choose a casino with a Swedish license
The easiest step you can take to play safely at an online casino is to choose one with a Swedish license. To find a licensed site, you can use a list of safe online casinos compiled by a reputable comparison site.
There are a large number of reasons why you can feel safer if you choose to play at a company that has obtained the Swedish gaming license. According to Swedish gambling law, gambling sites must, for example, be moderate in their marketing, they must not offer gambling on credit, they must be able to offer self-exclusion (via Spelpaus), etc. In other words, in the Swedish gambling market, the gambling sites' responsibility towards the player is very strong.
If you want to know even more about the listed gambling sites, you can visit Spelinspektionen to see if any specific gambling company has a Swedish license, and if it has received any remarks or warnings.
Set rules for your gambling
After you have found a suitable online casino, it may be time to set some rules for yourself and your gambling. If you do this, the risk of your gambling getting out of hand in any way is significantly reduced.
The rules you should put in place depend on who you are and your circumstances, but things like deposit limits and how often you can play are usually good starting points. The point of the rules is so that you don't put yourself in any kind of financial trouble and so that you can see as objectively as possible if your gambling behavior starts to change for the worse.
Think about safety
Gambling sites in the Swedish gambling market are generally of a high security standard, but there are additional things you can do to ensure you don't get hurt while gambling.
For the most part, common sense goes a long way. For example, you can make sure to choose a strong password for your user account, you can make sure not to disclose any personal or login details to any third party and you can make sure to never leave your computer or smartphone unattended when you are logged into a casino.
It can also be a good idea to avoid things like using public Wi-Fi and using payment methods you don't know about. Usually you can be confident in making deposits or withdrawals if the service uses BankID.
Keep your programs up to date
Another thing you can do before you play is to make sure that all your browsers/programs/apps/plug-ins etc are working properly. that are used when you are logged in to an online casino are up to date?. This can make it more difficult for hackers, but it can also improve your gaming experience and prevent pages and games from crashing, etc.
If you follow the basic tips above, you can focus on having fun while gambling instead of worrying about possible security flaws, something technical going wrong, or losing control of your gambling.