How to choose a safe online casino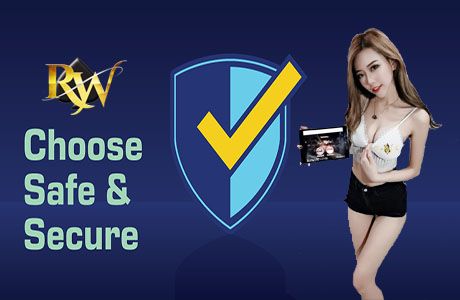 Now during the summer we may have more time than ever to devote ourselves to our hobbies. For the online casino industry, there has been a clear upswing in recent months, where more people want to try their luck at the casino table and perhaps take the opportunity to learn new games. Here are tips on how to play safely and what pitfalls to avoid when looking for an online casino. In the spring, many people have found new hobbies, often things you can do from home. For example, people took the opportunity to learn a new language or to start practicing playing a new instrument. But it was also a time when we were looking for other ways to pass the time. Playing games on a mobile phone or online became a way to escape the monotony of everyday life. And you can see that there has been an increased interest in such entertainment, especially in the increase of searches related to online casinos!. People who usually visit one of Sweden's four physical casinos will also have to go online to satisfy their gambling nerves, as Casino Cosmopol's physical casinos are closed.
The gambling industry is a jungle
For the uninitiated, it can be difficult to understand the jungle of online casinos. There are a lot of different players out there and it can be difficult to know which ones to trust and which are serious and safe. After all, you're investing your own money, so security is fundamental. In addition, you want your games to be of good quality so that the gaming experience is as fantastic as possible. A first step is to find out which online casinos are licensed. On January 1, 2019, the Swedish government introduced a new gambling law to regulate the gambling industry. Before this date, this industry was a bit like the Wild West, with many operators based outside of Sweden's borders and thus able to avoid Swedish legislation. With the new law, all gambling companies operating in the Swedish market must comply with Swedish laws. First and foremost, they must hold a Swedish gambling license issued by the Spelinspektionen. Although gambling regulation has been in place for more than a year and a half, there are many unlicensed gambling companies still operating on the Swedish market and attracting Swedish customers. This is a problem for consumers, as it can be very risky to play at such a company. The Swedish government is actively working to remove these through police reports and other measures, but the problem remains.
The importance of a gambling license
To make your experience feel safe – choose a casino with a Swedish license. Image: Shutterstock. So what should you do as a customer to avoid these pitfalls?. Yes, you have to make sure that your online casino has a Swedish gambling license. At present, 98 gaming companies have been granted a gaming license. It is therefore important to stick to serious companies that you know are safe and licensed. You must ensure that the company works with secure payment solutions so that your money is protected. In addition, you want to take advantage of good deals, so you should check this out. For example, many gambling companies offer a welcome bonus and free spins to new customers who register. An online casino that has a Swedish license, is well-known and safe, and gives its customers a welcome bonus is 888 Casino. The gaming experience is of course also A and O!. To make it as good as possible, the games themselves need to be exciting, the graphics cool and the music atmospheric. Some online casinos also offer live casino, so it feels like you're playing against a real dealer.
Rules for licensed gambling companies
The companies that hold a Swedish license must follow certain rules. For example, special regulations apply to marketing, that it may not be intrusive and that you may not trick customers with special "deals" that do not apply in reality. You may only offer a bonus when a player registers, i.e. a so-called welcome bonus, and thus no weekly bonuses or performance-based bonuses. The information about the game must also be accurate, which means not hinting that the chances of winning are higher than they are. Foreign-based online casinos have also been able to avoid paying Swedish taxes in the past. With the new rules, they can no longer do so and must pay 18% tax on their winnings in order to hold a gambling license.